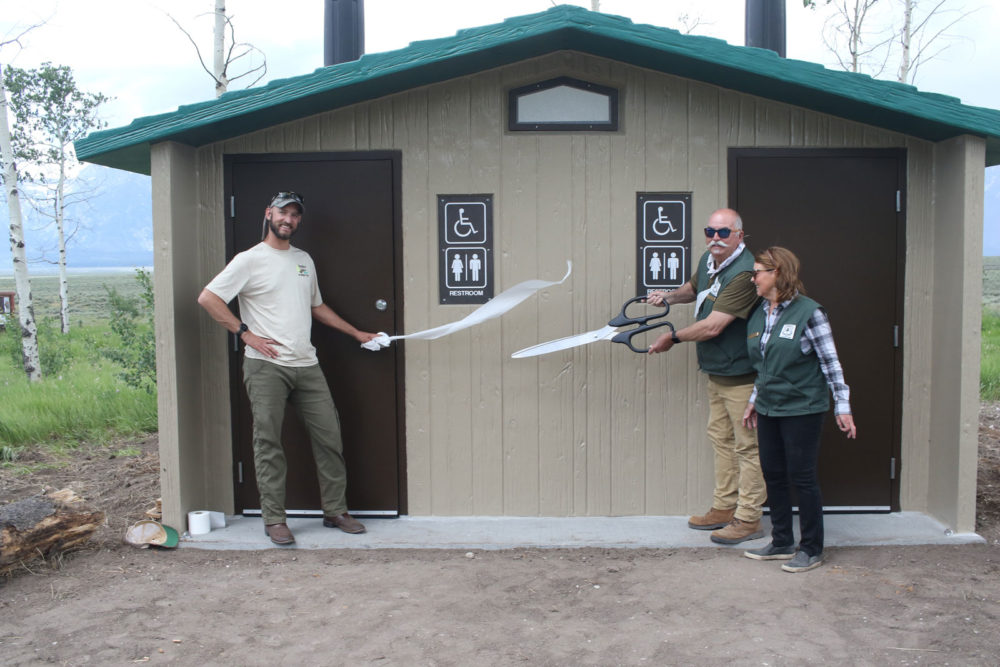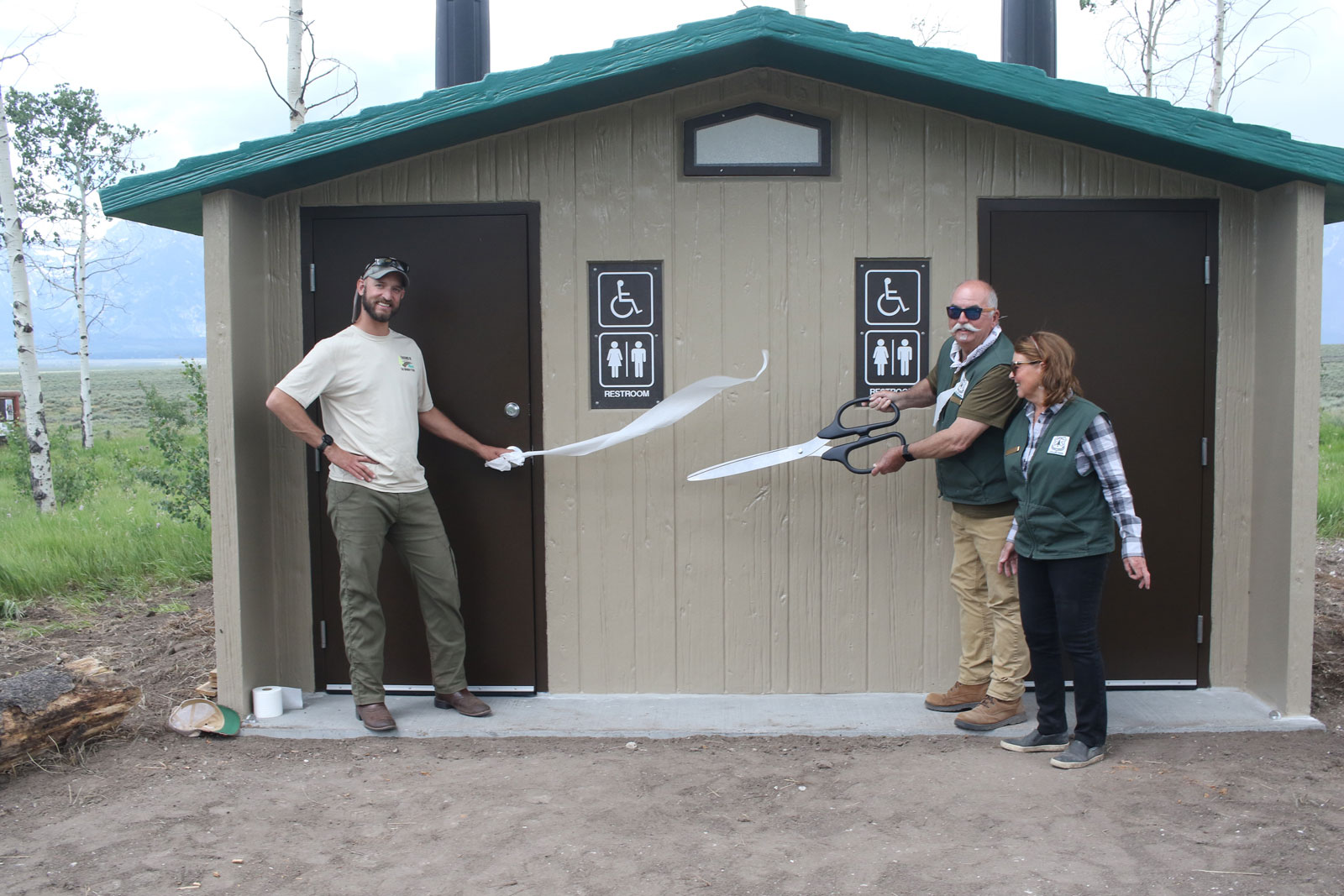 We are excited to announce a new partnership with the Friends of the Bridger-Teton (FBT)! They share our passion for the great outdoors and are dedicated to promoting sustainable stewardship of the Bridger-Teton National Forest through partnerships, problem solving, outreach, and education. It's a mission we absolutely love! 
To support its mission, FBT created a unique program known as the Ambassadors for Responsible Recreation (ARR). This is a volunteer-led effort that uses the organization's passion for public lands and area knowledge to educate visitors and maintain and improve the Bridger-Teton National Forest. FBT recently received a $1 million grant to expand this effort in Teton County. The Ambassadors have already made a huge impact in that area, which is why it's critical that we work together to expand ARR forest wide–and that's where The Great Outdoors Fund comes in. We're committed to helping FBT raise the funds needed to ensure major access points are covered and that their Ambassadors have the resources needed to ensure visitors and wildlife alike are able to enjoy the forest now, and for generations to come. To do that, we need your help!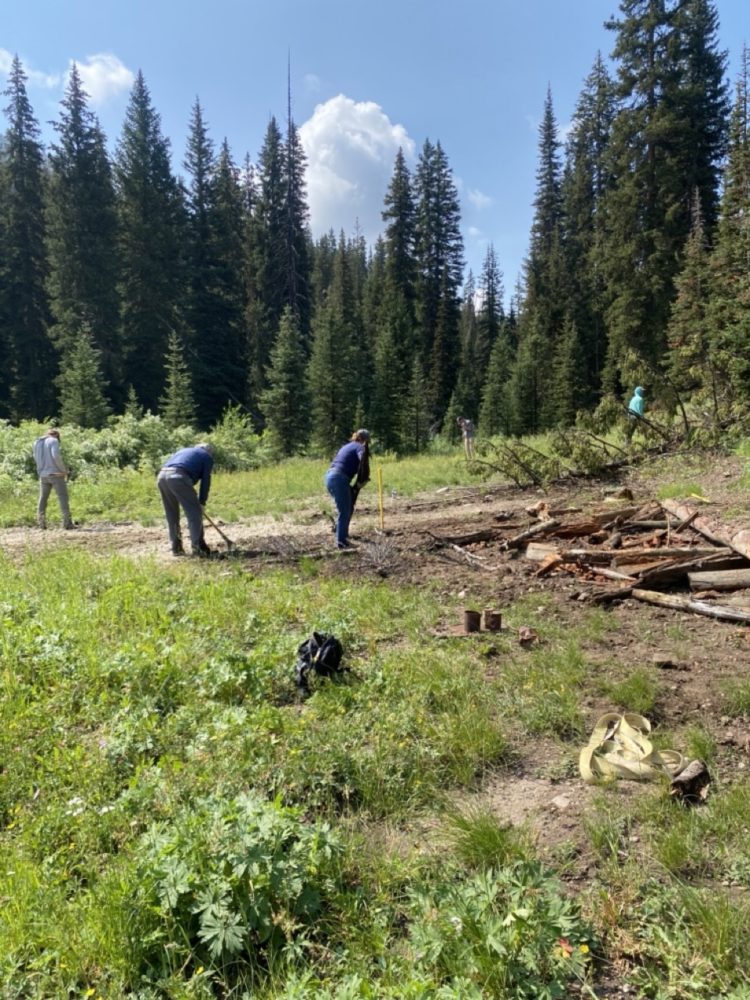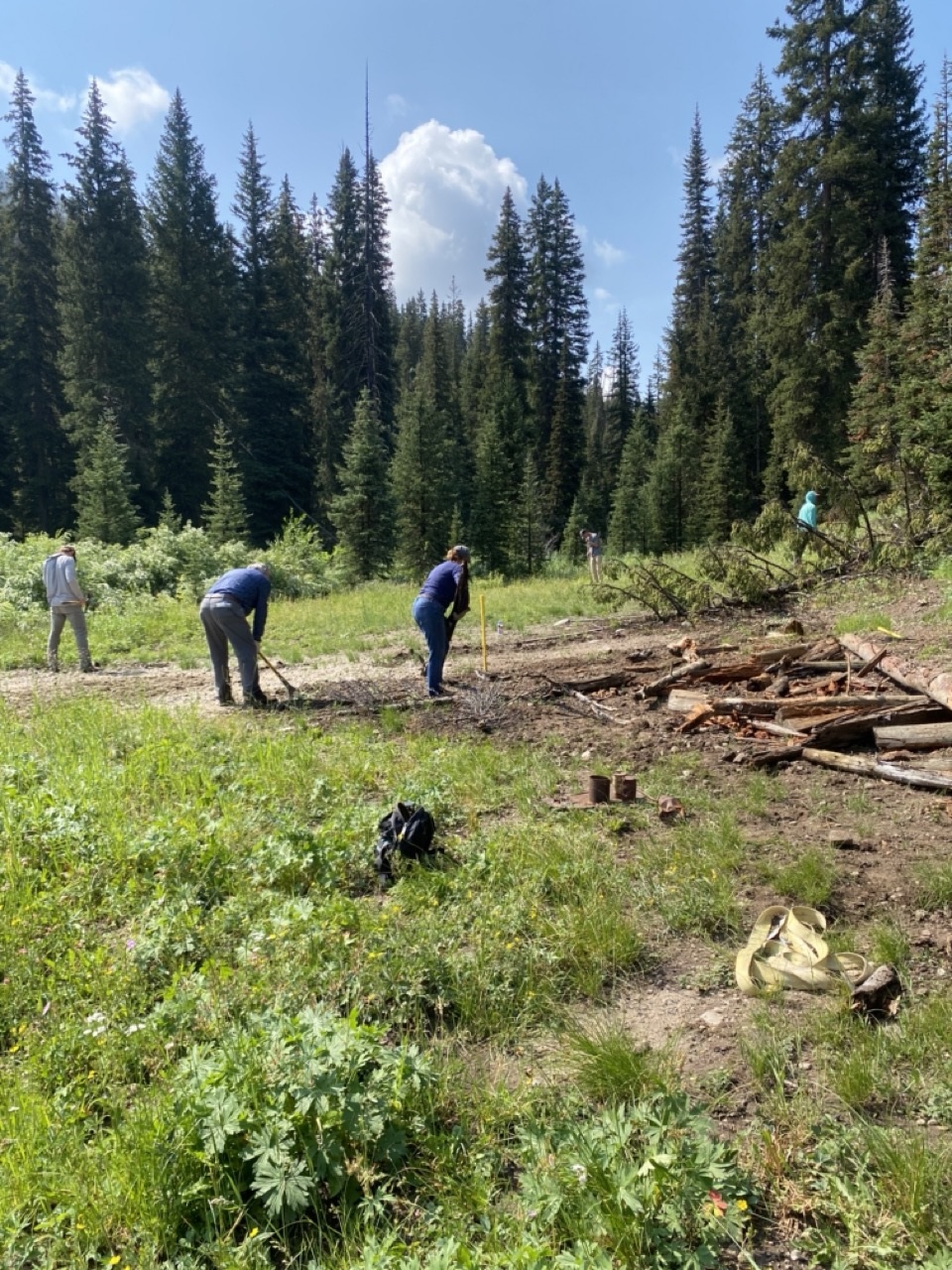 We've identified a few different ways you can help us:
Thank our hardworking Ambassadors! Be sure to say 'thank you' to our Ambassadors like Randy, featured below, if you see them in the forest. They work hard – and for free – so a word of encouragement goes a long way!
Make a financial gift

. All donations will go directly to growing the ARR program. Please know that we're grateful for every donation we get. Those $10-$25 donations are vital to us reaching our goals of this project. Please click here for more information on supporting these efforts financially. There is an option to sign up for a recurring monthly gift, as well.
Tell your friends and family! Make sure all of your friends and family members know about Bridger-Teton National Forest and our efforts to expand the Ambassador program. The more people know about our efforts, the more energy the campaign will have, and the more progress we can make toward educating visitors and maintaining and improving the land.
Become an Ambassador! If you're interested in becoming an Ambassador, please let us know! The more Ambassadors there are, the greater the impact they can make.

 
Of course, if you'd like to do all of these things, we'd absolutely love that!  
There is nothing better than being outside and enjoying all nature has to offer. But we must work to ensure the forest is cared for, and preserved, for future generations of animals and humans alike! Thanks so much for your time. To learn more about the Friends of the Bridger-Teton, visit their website, https://www.btfriends.org/.
We hope to see you in the forest soon!