Thanks to a grant generously provided by Yamaha's Outdoor Access Initiative, we are delighted to report the successful completion of the restoration and enhancement of Lotus Camp, a campground that is popular with OHV enthusiasts because of its proximity to the Sandstone Trail.
The Sandstone Trail is 36-miles long and takes riders through hilly terrain and beautiful longleaf pine on the Kisatchie National Forest in central Louisiana.  The trail offers spectacular views, a wide range of riding experiences, and is designated as open to OHVs, motorcycles, horseback riding, mountain biking, and hiking.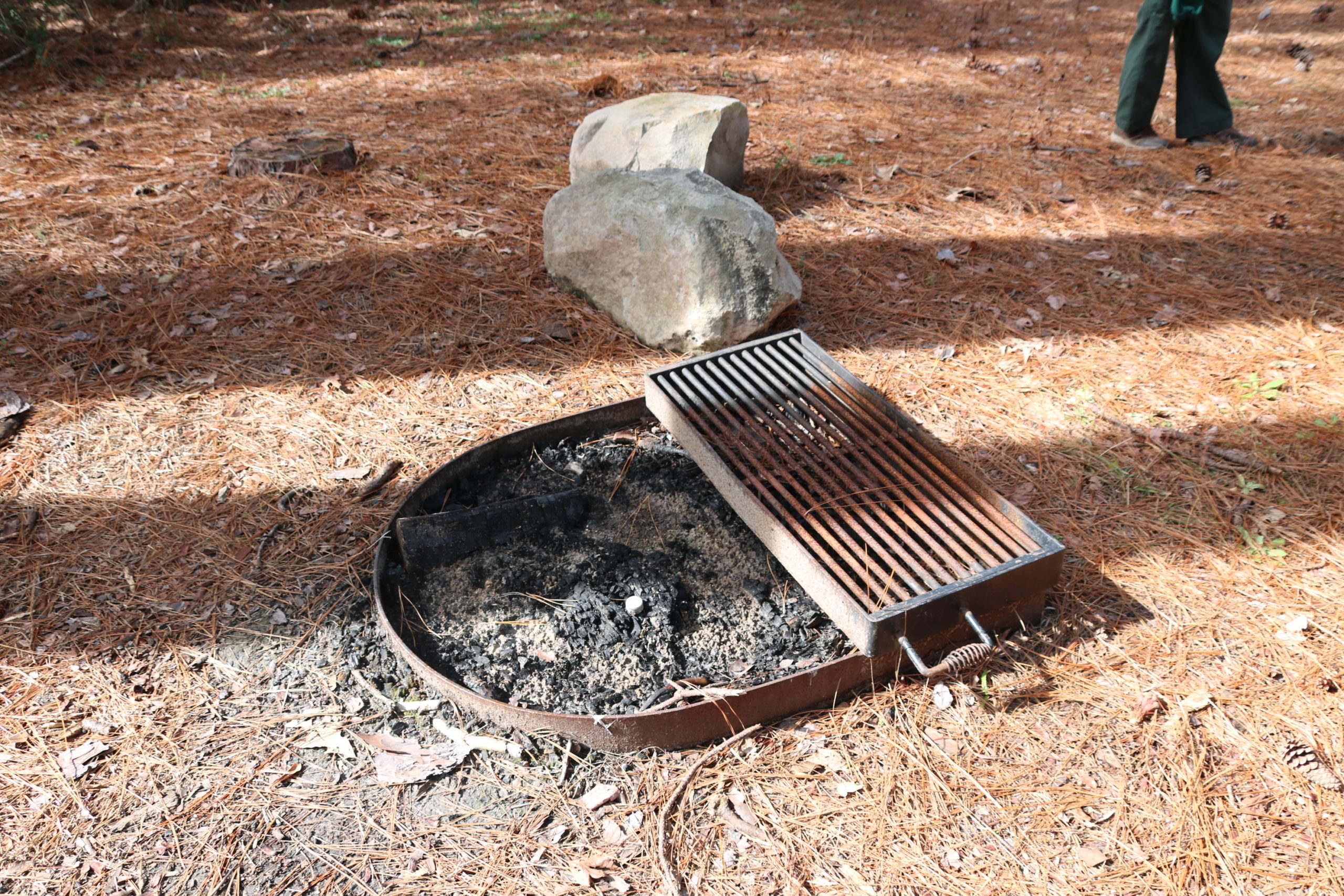 We leveraged Yamaha's grant to match it with funding from the USDA Forest Service including funding from the Great American Outdoors Act.  We completed the project as a public-private partnership with the total investment in Lotus Camp amounting to almost $100,000.
The milestones of the restoration and enhancement of Lotus Camp included the:
removal of dilapidated infrastructure like old fire rings and picnic tables;
Grading and graveling a road that loops through the campground;
Constructing parking pads for trucks with toyhaulers and RVs in 10 individual campsites;
Constructing tent pads in 10 individual campsites;
Installing concrete picnic tables in 10 campsites and 2 additional picnic tables in a group BBQ area;
Installing ADA compliant fire rings and lantern holders at the in 10 campsites as well as one large grill in the group BBQ area; and
Designing, fabricating, and installing a new interpretative information kiosk.
The campground has an existing vault toilet in excellent condition and with the new recreation infrastructure installed, Lotus Camp went from rundown to really awesome thanks to Yamaha.  We literally built back better!
The 20,000+ people that visit Lotus Camp and the Sandstone Trail area every year are likely to see Yamaha's logo at least once, if not more, during their visit and will leave with an affinity for Yamaha.  Importantly, winning hearts and minds is helpful in moving people through the purchase consideration spectrum and, ultimately, buying Yamaha products.
This project's goals were to enhance more climate resilient and ADA compliant recreation infrastructure, improve access, enhance the visitor experience especially for powersports vehicles enthusiasts in Louisiana, and leverage Yamaha's funding with federal funding to complete the project as a public-private partnership.  These goals have all been achieved!