Much like other things in life, it takes a village to make a difference. On the last Saturday in June, we saw the amazing impact we can have when people work collaboratively on a common passion.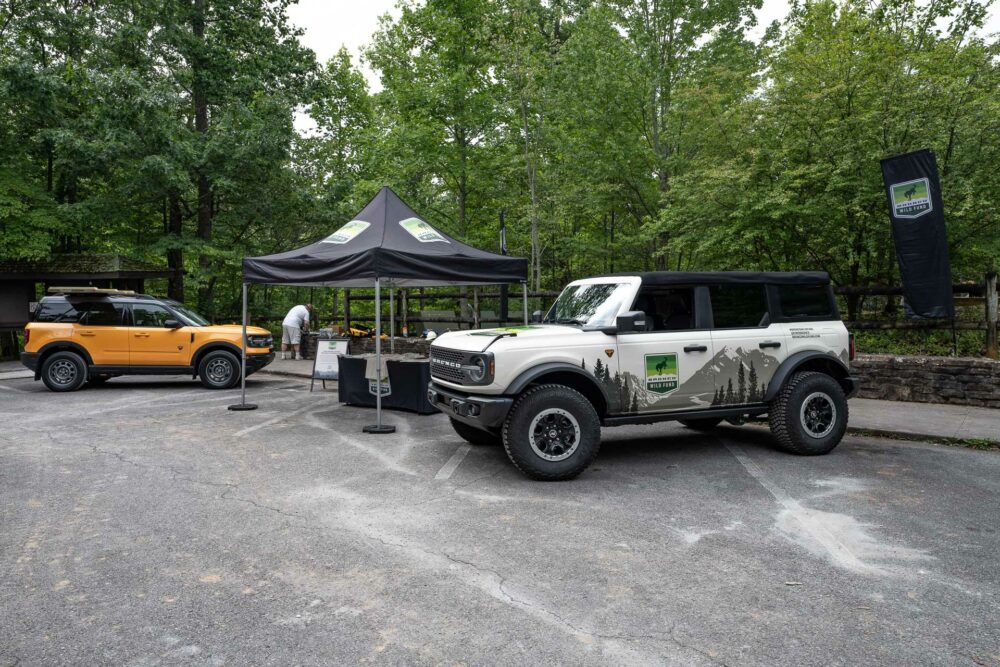 A phenomenal crew from the USDA Forest Service worked for weeks and did most of the heavy lifting to restore the Chilhowee Day Use Area, Ocoee Ranger District, on the Cherokee National Forest. However, we needed help to put the finishing touches on the project, so we put out a call for volunteers.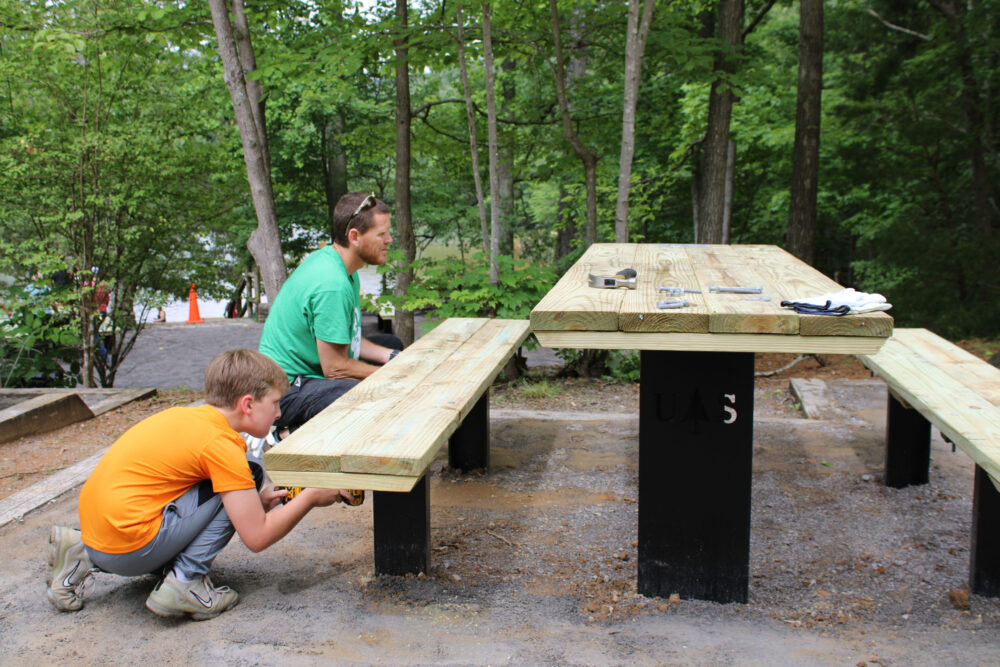 While we weren't quite sure what to expect, we were blown away by the response. More than 40 volunteers from surrounding communities showed up to lend a helping hand during our big event. Together we built new picnic tables and assembled new grills for area residents and visitors to enjoy. Families started firing up the grills and gathering around the picnic tables the second we were done. It was an emotional moment for us to see so many people come together and work as one. It was a great reminder to all of us of why we do what we do.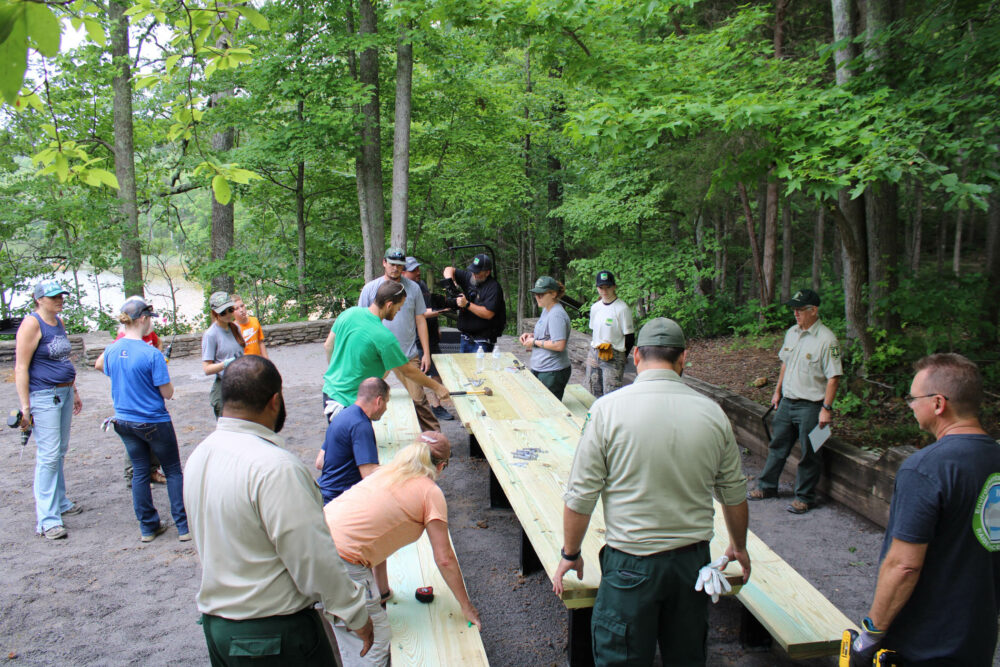 There's nothing better than being outside to do just that – enjoy nature, enjoy each other, and relax in some of the most beautiful spaces across the nation.
We want to thank all of the community members who joined us, Bronco Wild Fund and
the local Ford dealerships who made this possible, and our friends at the USDA Forest
Service –  Cherokee National Forest for pulling together to bring complete these wonderful updates and improvements to this area.