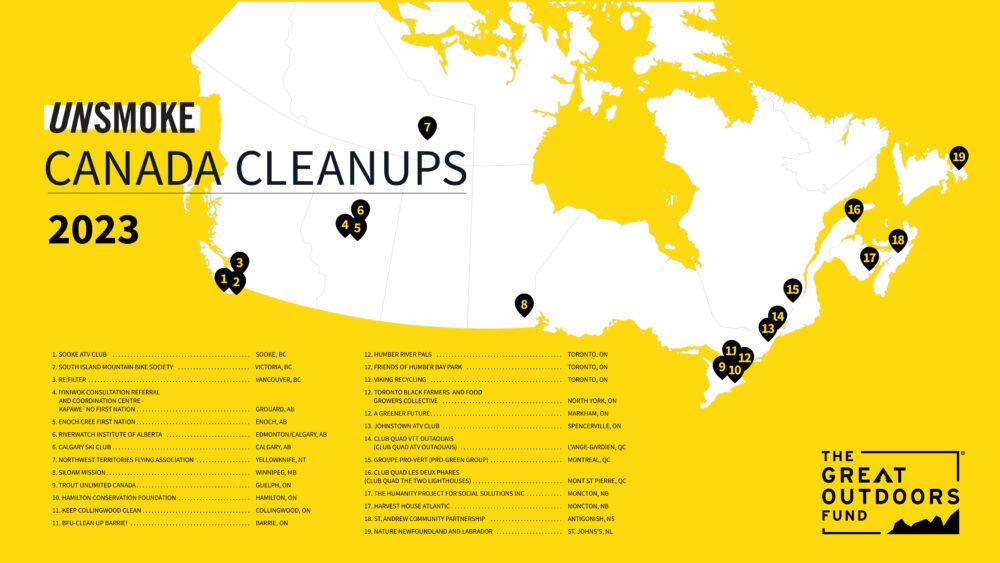 The Great Outdoors Fund (TGOF) is excited to announce the 26 organizations that will receive grants through the 2023 Unsmoke Canada Cleanups program. This year, we are distributing more than $115,000 to support cleanup initiatives across Canada – the highest amount of funding awarded through the annual program since its inception in 2020.
The Unsmoke Canada Cleanups program, a joint effort between TGOF and Unsmoke Canada, has been instrumental in promoting cleaner communities and addressing the issue of litter across Canada. This year marks the fourth year of collaboration.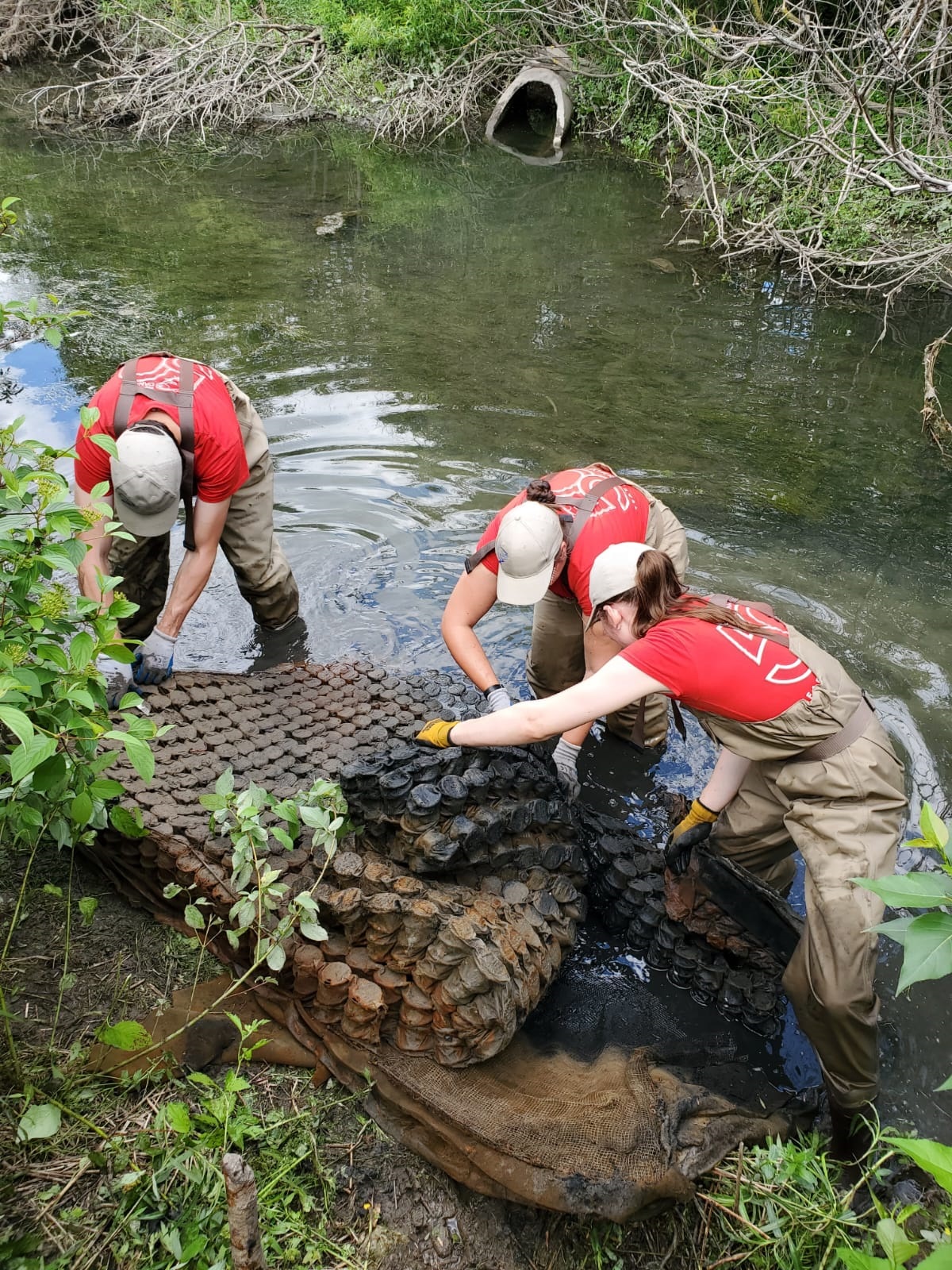 Lori McCullough, Founder of The Great Outdoors Fund, shared her enthusiasm about the ongoing partnership with Unsmoke Canada." Every year the program has grown in its giving and impact. Over the last 3 years, we have supported more than 50 organizations which have mobilized thousands of volunteers from all corners of Canada resulting in the removal of more than 4 million pounds of trash and an astonishing 2 million cigarette butts alone. Together, we are making a difference across this beautiful country."

This year, we received funding requests for more than twice as much as we had to gift out as grants. Fortunately, Unsmoke Canada generously agreed to increase the amount of funding we could award for 2023. The diversity of the organizations receiving this year's grants is amazing.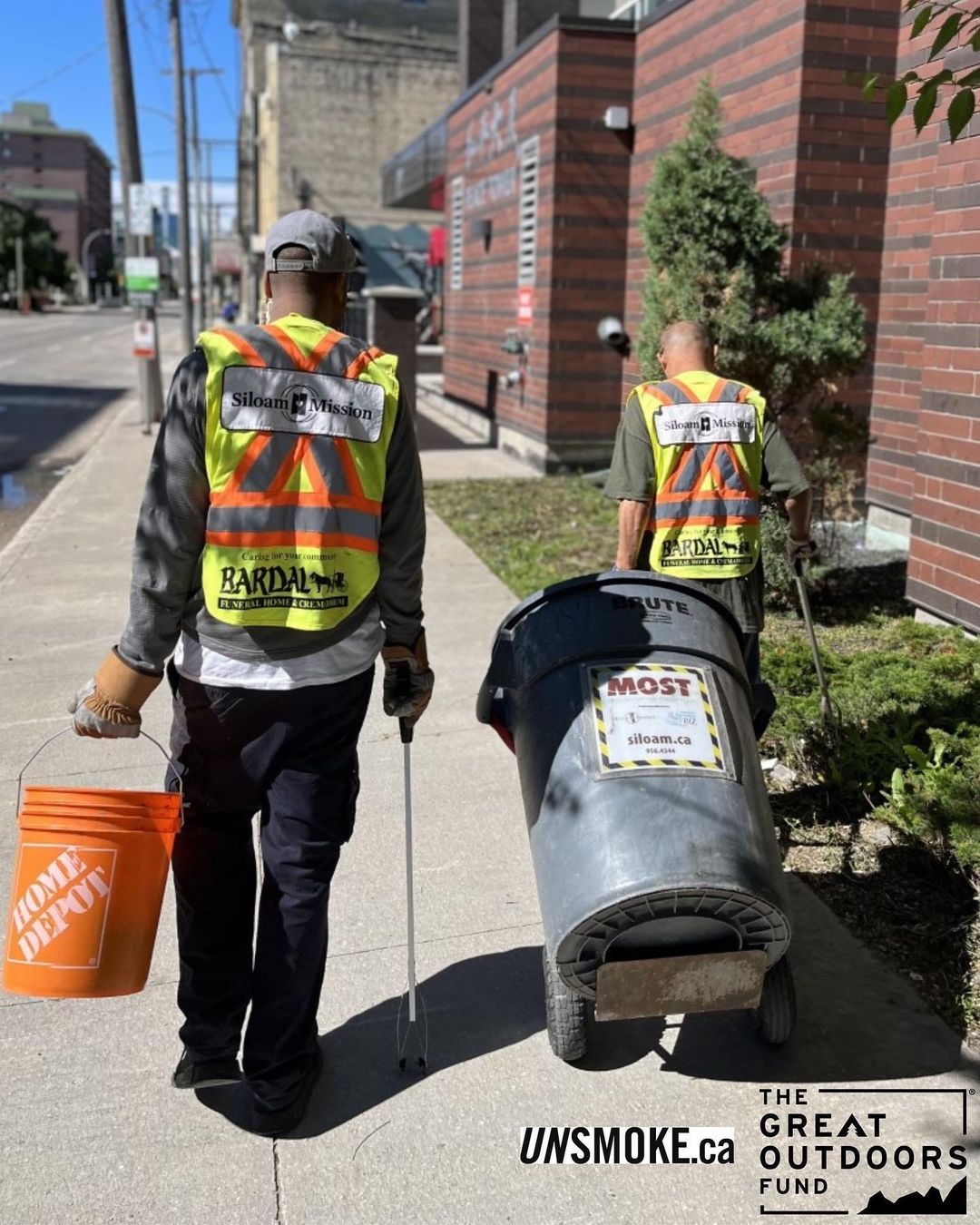 "We can't wait to see the impact these groups will make in their communities and across Canada," McCullough added. "We'll be sharing those stories across our social media channels and encourage everyone to follow our Facebook and Instagram to see the impact of this program first-hand." A full list of organizations is included below.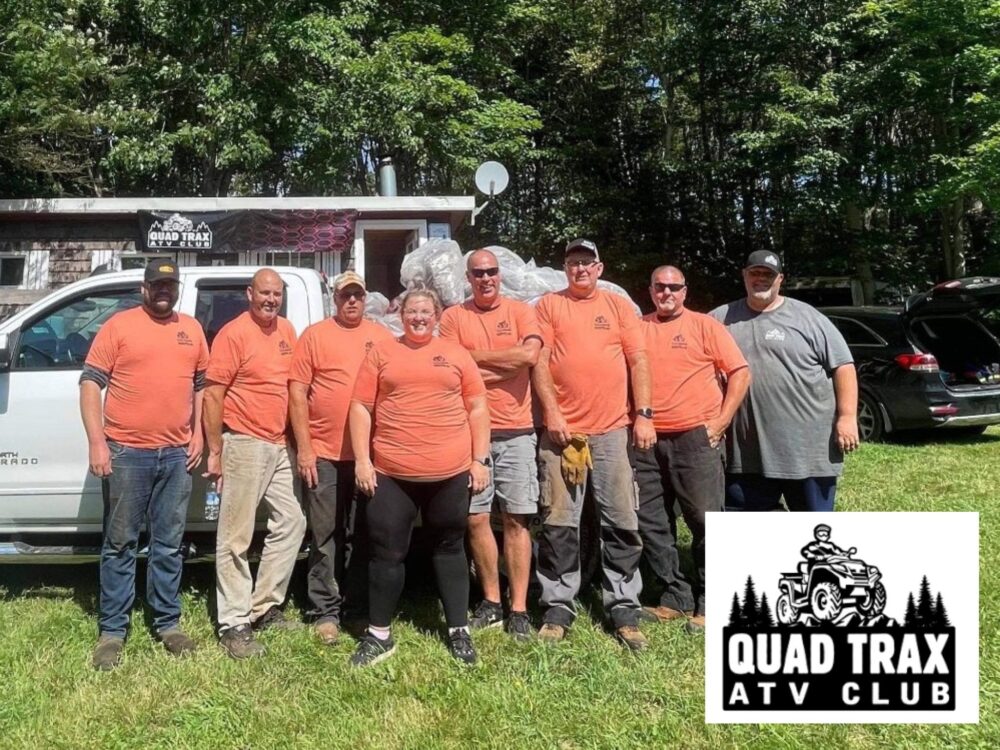 A Greener Future
BFU-Clean Up Barrie!
Calgary Ski Club
Club Quad Les Deux Phares
Club Quad de l'Outaouais
Enoch Cree First Nation
Friends Of Humber Bay Park
Groupe Pro-Vert
Hamilton Conservation Foundation
Harvest House Atlantic
Humber River Pals
Iyiniwok Consultation Referral and Coordination Centre – Kapawe`no First Nation
Johnstown ATV Club
Keep Collingwood Clean
Nature Newfoundland and Labrador
Northwest Territories Flying Association
re:FILTER
RiverWatch Institute of Alberta
Siloam Mission
Sooke ATV Club
South Island Mountain Bike Society
St. Andrew Community Partnership
The Humanity Project for Social Solutions Inc.
Toronto Black Farmers And Food Growers Collective
Trout Unlimited Canada
Viking Recycling